Computer Repair in Vancouver
Trek PC is Vancouver's best option for a quick and fast computer & laptop repair services. We offer same day service on most hardware upgrades and carry a wide variety of spare parts in stock. We offer exceptional customer service and an industry high 30-day warranty on parts and labor.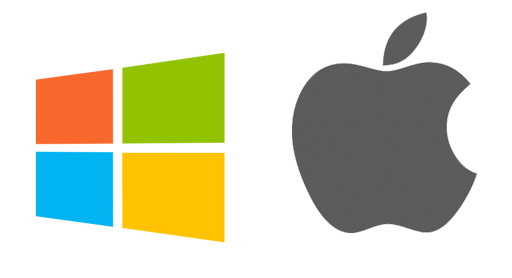 Conveniently Located
Our computer shop is located at 4339 Dunbar St (Dunbar & 27th) in Vancouver and is open 6 days a week.
Free Diagnostics
If after diagnostics we determine that your device cannot be fixed you will not be charged for anything.
MacBook Liquid Damage Repair
Have you accidentally spilled liquid on your MacBook, MacBook Pro or MacBook Air? Did you know that it can be fixed?
MacBook Repair Vancouver
Whether your MacBook is running slow or has a cracked screen, we can fix it. We have extensive experience working with MacBooks.
iMac Repair Vancouver
Trek PC has been doing iMac repairs for many years and all our iMac repairs are done according to OEM specifications and using OEM parts.
Acer Repair Vancouver
Are you looking for help repairing your Acer device? Trek PC has worked on all types of Acer laptops.
ASUS Repair
Are you looking to get your ASUS laptop repaired? We have been working with ASUS machines for a long time.
Dell Repair Vancouver
We are able to work on all Dell desktops and laptops on a wide variety of issues that may come up with them.
HP Repair Vancouver
Trek PC has been working on HP computers ever since we opened up! We' only use genuine parts when working on HP computers.
Lenovo Repair Vancouver
Trek PC is one of the most trusted Lenovo repair centres in Vancouver. We work on all Lenovo machines.
Microsoft Surface Repair
Trek PC is the only service centre in Vancouver for Microsoft Surface. We are the only ones that can do same day service on them.
Virus Removal Vancouver
Has your computer been acting up lately? Is it running a lot slower than usual? You might have a virus or malware on the computer.
Data Recovery
Has your hard drive stopped working? Do you have lots of important pictures and documents that you need from it? Let us help you recover them.
Business IT Solutions
Trek PC has extensive experience working with businesses of all sizes. We work with all versions of Windows including Server and Enterprise.
Do you have any questions about your computer repair?